http://www.zerohedge.com/news/2015-12-21/germans-scramble-buy-weapons-amid-nationwide-spike-migrant-driven-crime
Germans Scramble To Buy Weapons Amid Nationwide Spike In Migrant-Driven Crime
Submitted by Tyler Durden on 12/21/2015 10:45 -0500
Germans, facing an influx of more than one million asylum seekers from Africa, Asia and the Middle East, are rushing to arm themselves.
All across Germany, a country with some of the most stringent gun-control laws in Europe, demand is skyrocketing for non-lethal self-defense weapons, including pepper sprays, gas pistols, flare guns, electroshock weapons and animal repellants. Germans are also applying for weapons permits in record numbers.
German authorities, however, are going to great lengths to argue that the German citizenry's sudden interest in self-defense has nothing whatsoever to do with mass migration into the country, despite ample evidence to the contrary.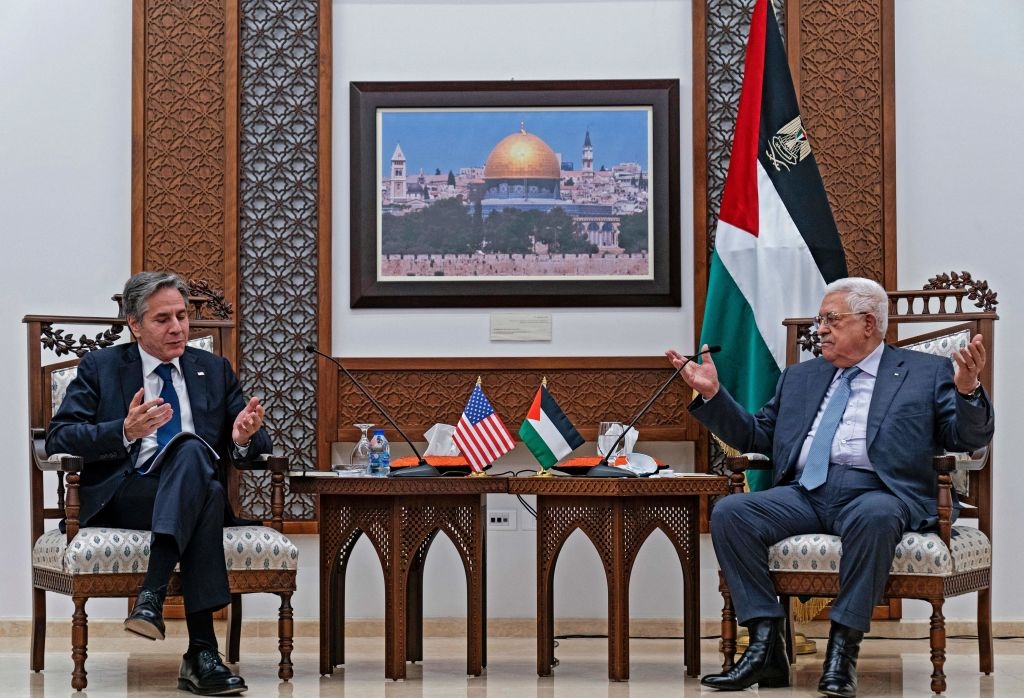 The German daily newspaper Die Welt recently produced a video report about Germany's surge in sales of self-defense weapons, which was titled "The Weapons Business is Profiting from the Refugee Crisis." (Image source: Die Welt video screenshot)
"Things took off beginning in September. Since then, our dealers have been totally overrun. We have never experienced anything like this in the 21 years of our corporate history. Fear: This is not rational. The important term is: 'refugee crisis.'"
A store owner in the Saxon town of Pirna said he is now selling up to 200 cans of pepper spray each day, compared to five cans a week before the migrant crisis began. He said he is seeing many new customers who are not the typical clientele, including women of all ages and men who are buying weapons for their wives.
Mayer added that there is a growing sense within German society that the state cannot adequately protect its citizens and therefore they have to better protect themselves. "Since the summer, sales of pepper spray have increased by 50%," Mayer said, adding that buyers are mainly women, of all ages — from the student in the city up to the widowed grandmother.
In the northern German state of

Schleswig-Holstein

, nearly 10,000 people now hold a small weapons license, an "all-time record level,"

according

to the regional interior ministry. Retailers in the state are also

reporting

an "unprecedented surge" in sales of self-defense weapons, with supplies of pepper spray sold out until the spring of 2016.




In

Saxony

, retailers are

reporting

an unprecedented boom in sales of pepper spray, tear gas, gas pistols and even cross bows. Some stores are now selling more self-defense weapons in one day than they did in an entire month before the migrant crisis began.




Saxon officials are also

reporting

a jump in the number of people applying for the full-fledged firearms license (

großen Waffenschein

). The rush to arms can be attributed to a "subjective decline in the people's sense of security," Saxon Interior Minister Markus Ulbig said.




In

Berlin

, the number of people holding a small weapons license increased by 30% during the first ten months of 2015 compared to the same period in 2014, while the number of those holding the full-fledged firearms license jumped by some 50%,

according

to local police.




In

Bavaria

, more than 45,000 people now hold a small weapons license, 3,000 more than in 2014. This represents a "significant increase,"

according

to the regional interior ministry. As in other parts of Germany, Bavarian retailers are also reporting a boom in sales of self-defense weapons, including gas pistols, flare guns and pepper spray.




In Stuttgart, the capital city of

Baden-Württemberg

, local gun shops are

reporting

a four-fold increase in sales of self-defense weapons since August. One shop owner said she now sells more weapons in one week than she normally sells in one month. She added that she has never seen such high demand.




In Heilbronn, another city in

Baden-Württemberg

, local officials

report

that sales of pepper spray have doubled in 2015. According to one shopkeeper, the demand for pepper spray began surging in August, when many mothers started purchasing the product for their school-aged daughters. "Our clients are extremely afraid," the shopkeeper

said

. "We are seeing this everywhere."




In Gera, a city in

Thuringia

, local media

reported

that at one store, the entire inventory of 120 cans of pepper spray was sold out within three hours. The store, which subsequently sold out of another batch of 144 cans, is now on a waiting list to obtain more because of supplier shortfalls.
"I think it is fundamentally proper for me to protect my daughter. She is at that age where she is out alone in the evening. If she says she needs this for protection, I think this is not unjustified. Of course, due to the current situation that we now have in Germany. We just do not know who is here. There are quite a lot of people who are not registered."
"Anyone who asks for the reasons for the surge in weapons purchases encounters silence. Officially, the regulatory agencies say that anyone who applies for the small weapons license does not need to provide a justification and therefore the government offices have no explanation. 'But it is true that sometimes we clearly get the message that they are afraid because of the refugees,' says one, on condition that his name and office will not be mentioned in the newspaper. 'People have already told me: I want to protect my family.' We have reported this to the Ministry...




"The retailers also say nothing officially about the reasons for the increase in sales. Call a small gun shop. Many refugees arrived at the end of August, and since September the numbers are up, can there not be a connection? 'If you do not use my name: Sure, what else?' Says the man on the phone. The people who come to the store are afraid. They believe that among the refugees there are 'black sheep.' Some customers openly admit it."